Background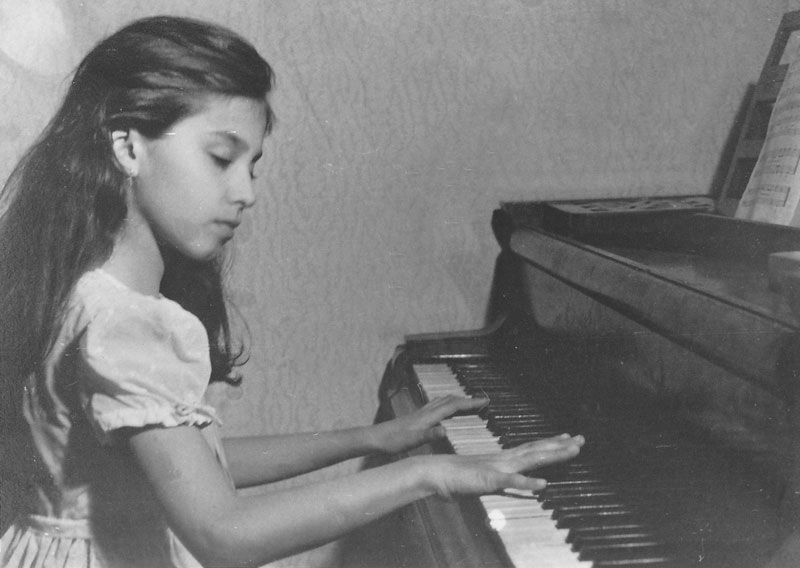 Georgiana Rosca was born in Romania and began her musical training at the age of five. She received her MA in Piano Solo Performance from the Music Academy in Bucharest, an MA in Accompanying and Coaching from Westminster Choir College in Princeton, New Jersey, and pursued PhD studies at the National University of Music in Bucharest, Romania, in Musicology and Aesthetics with an emphasis on French culture of the 19th and 20th centuries. Her teachers were the esteemed musicians Magda Nicolau, Dan Grigore, Dalton Baldwin, and the late Glenn Parker. She appears frequently as a soloist, chamber musician, and vocal collaborator.
National Performances
Her national performance credits include New York recitals at Weill Recital Hall at Carnegie Hall, Merkin Hall, The New York Public Library, The Landon Gallery, and the Romanian Cultural Institute; in New Jersey, Princeton recitals at the Richardson Auditorium, Taplin Hall, The Bristol Chapel at The Westminster Choir College, The Maurice Levin Theater in West Orange, Rowan University Faculty Concert Series in Glassboro, and the Concert Series by Candlelight in Cape May; The Pennsylvania Great Pioneers of Music Series in Philadelphia; California appearances at the University of California, San Diego, University of San Diego, San Diego Symphony Hall, and The La Jolla Library Concert Series; and the Romanian and Polish Embassies' Gala Performances in Washington, D.C.
International Performances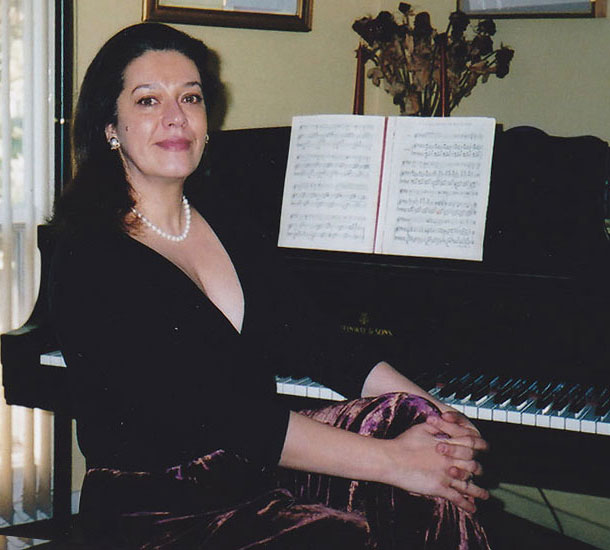 Ms. Rosca performed internationally at Ottawa University in Canada, the Palace Hall in Bucharest, in Hong Kong for The Friends of Music at the Hong Kong University of Science and Technology, and at the Academy of Vocal Arts conducting Master Classes. She has also appeared on Swedish Television in Stockholm.
Fellowships, Workshops and Competitions
Ms. Rosca was awarded fellowships at the Aspen Music Festival, The Academie Internationale de Musique de Nice in France, Summer Vocal and Coaching Programs in Palma de Majorca with Dalton Baldwin, and participated in International Summer Workshops and Festivals as a pianist collaborator and vocal coach. She has accompanied the winners of NATS in their Gala Performances and recorded for the preliminaries in the Jean Pierre Rampal Flute International Competition in France and the Young Artists Competition in the United States.
Collaborations
Among her many collaborations were performances with pianist Dalton Baldwin, flutist Georgette Ionesco, sopranos Margaret Cusack and Bonnie Hoke, and baritone Elem Elley.
Master Classes and Coaching
Ms. Rosca has participated in Master Classes and coached with renowned artists such as Dalton Baldwin, Elly Ameling, Richard Stolzmann at The University of San Diego, Warren Jones, Martin Isepp from The Metropolitan Opera, and has coached opera in Aspen under the fellowship programs conducted by Lawrence Foster and John DeMain.
Academic Positions
Ms. Rosca held academic positions at the Ottawa University Music Department, Carleton University and Kodaly Music Institute in Canada, The Lawrenceville School in New Jersey, The Westminster Choir College/Conservatory in Princeton, and The George Enesco School of Music in Bucharest.