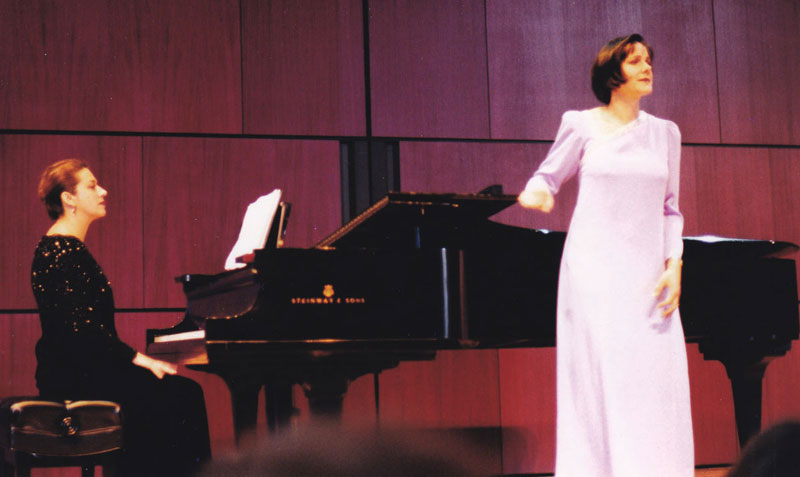 With an MA in Accompanying and Coaching from Westminster Choir College, where she studied with the "dean of accompanying," Dalton Baldwin, Georgiana Rosca provides professional vocal coaching with a strong emphasis on French Art Song. She is fluent in French, Italian, and Romanian, and has extensive knowledge of German and Spanish.
As a coach, Ms. Rosca helps vocalists prepare for performances, emphasizing diction, phrasing, tone quality, musical breath, understanding text and poetry in depth, and stage presence.
As a piano collaborator, she provides sensitive musical accompaniment – both technically expert and stylistically emotive – that complements, rather than distracts and detracts from a vocalist's performance.
As both coach and collaborator, Ms. Rosca is a true musical partner with extensive formal training, practical experience, and a passion for music.
To hear her collaborating with soprano Margaret Cusack on Schumann's song cycle "Frauenliebe und Leben" and baritone Elem Eley on a selection of Henri Duparc's songs, visit the "Performances" page.
Interested vocalists can e-mail Ms. Rosca at georgiana_rosca@yahoo.com.